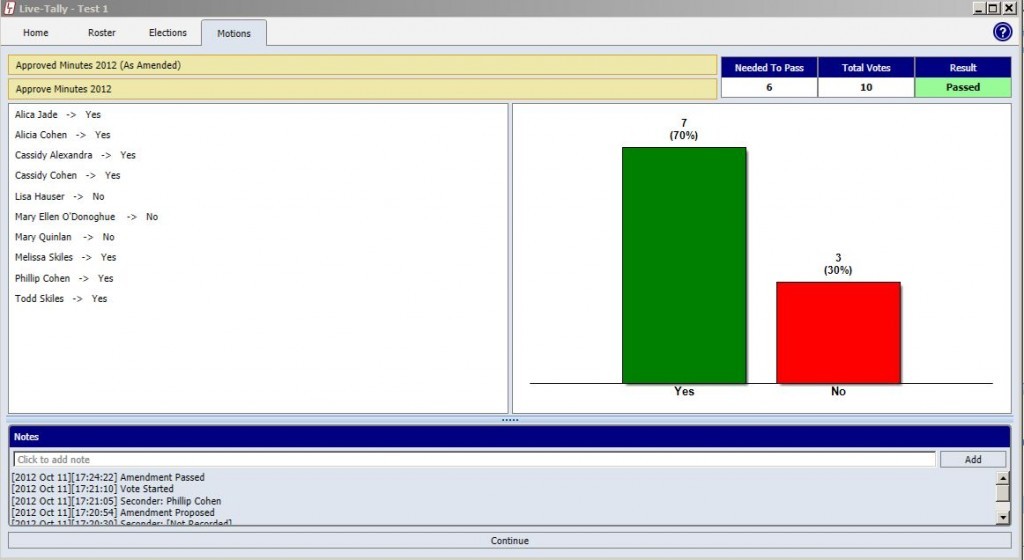 Are you still electing your board, councilors or passing motions with a show of hands or on a slip of paper?
KP1 will soon release "Live-Tally" a new electronic voting software application designed to replace your current voting system.
With a simple to use easy menu, creating a roster for members, adding candidates and motions will take only minutes. From there click the vote button and enter the corresponding candidates name and number on your keypad.
Whether you are electing 1 or 10 board members/councilors this can all be done in a matter of minutes.
Once the voting is closed, your board members are either elected or there is a tied vote. If the votes are tied, simple drop off all candidates with the least votes and run your poll again.
It's that simple.
For more information please contact kp1@kp1.com.au