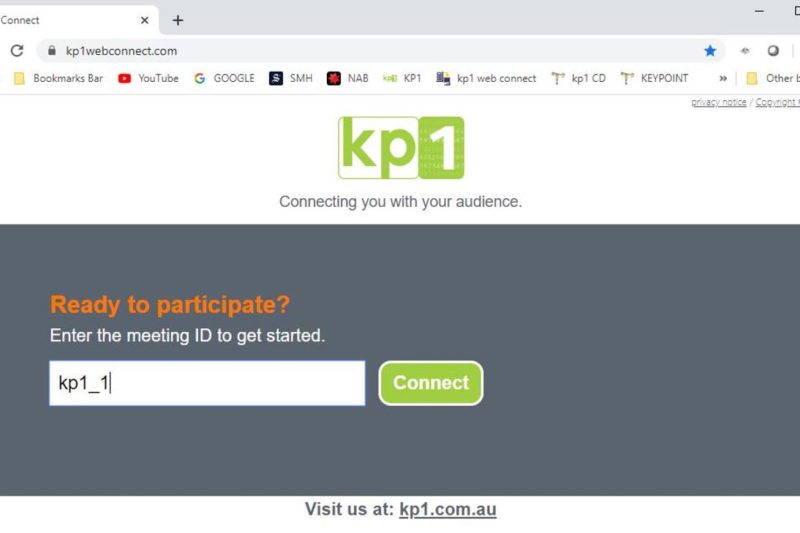 Remote Audience Response System.
kp1 is known for having one of the most stable and user-friendly Audience Response Software programs on the market and supporting it with a robust keypad for over a decade.
New to kp1 is the kp1webconnect transceiver allowing participants to connect remotely to a presentation using their mobiles, tablets or computers.
Unlike most of the other online/app style programs on the market, there is no need to go to a browser and create interactive content there.
Presenters use the proven kp1 PowerPoint program and add the kp1 webconnect transceiver to their presentation.
Also unique to kp1 is the ability to use keypads and remote devices in the one session, allowing you to run face to face and remote sessions at the same time.
Both remote and keypad responses are saved back to the PowerPoint file and not to a browser or server for security and reporting.